Welcome to the
Birch Aquarium at Scripps
eTicket Store!
For questions about membership and member discounts:
Membership Department
(9 a.m.-5 p.m.)
Email:
aqmmembership@ucsd.edu
Phone: 858-534-5771
For questions about public programs, concerts, and public events:
Education Department
(8:30 a.m.-4:30 p.m. )
Email:
birchaquariumprogram@ucsd.edu
Phone: 858-534-7336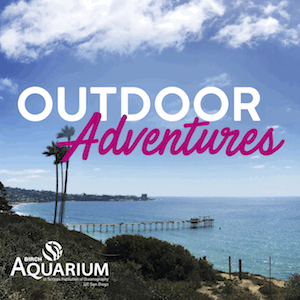 Birch Aquarium at Scripps offers Outdoor Adventures--such as Tidepooling, Grunion Run, and Full Moon Pier Walks--with our naturalists. These programs vary by season and are determined by local weather patterns and conditions.

Please note that these activities have limited capacities and pre-registration is required to attend.
---
---
---